I named these "You can't eat just one Cashew cookie" because it is true…no one who has had them could do it…always went back for another…and to me that makes it a great cookie.
You Can't Just Eat One Cashew Cookie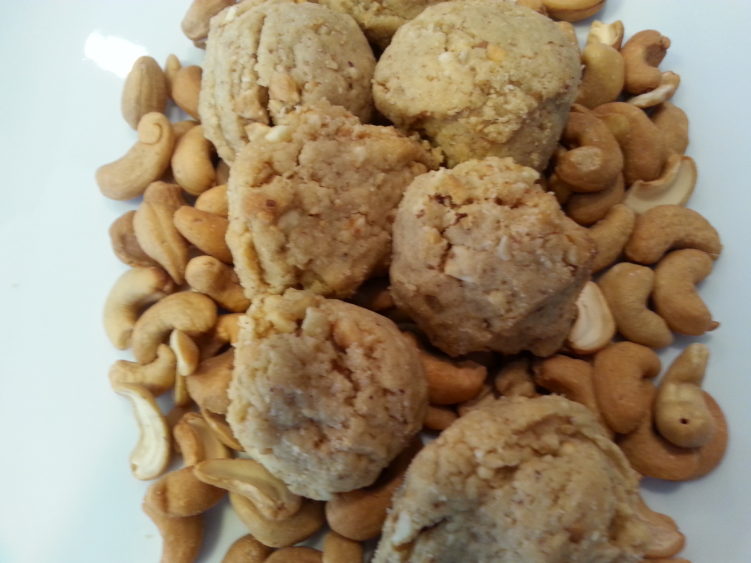 Ingredients
1/2 cup unsalted butter – room temperature
1 cup XYLA
2 eggs – room temperature
3 teaspoons vanilla extract
2 cups Pamela's Gluten Free Flour
1 teaspoon baking powder
1 teaspoon xanthan gum
1/2 teaspoon Kosher salt
2 cups finely chopped cashews
Takes
Instructions
Preheat oven to 350 degrees
line cookie sheets with parchment paper
In the bowl of a standing mixer combine the butter and XYLA on medium speed until well combined. Add in the vanilla extract and eggs and continue to combine. Add in the cashew butter.
While the butter/Xyla are combining in a separate bowl combine the flour, baking powder, xanthan gum, salt and chopped cashews. Whisk together.
Turn mixture to low and add dry ingredients and mix until well combined. Use a spatula to scrape the bowl to make sure all is combine well.
Using a small (or large if you want larger cookies) scoop and place on parchment line cookie sheet about 2 inches apart.
Bake for 9 minutes, let cool on baking sheet for about 10 minutes, then move to cooling rack.
Save