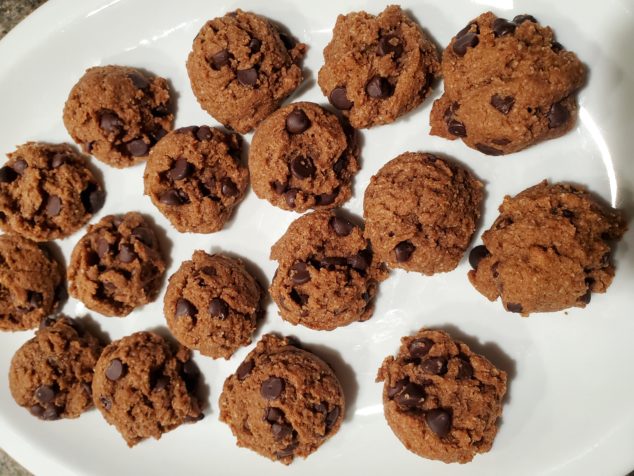 What do you bring to the gym for your trainer's birthday, well cookies of course.  His favorite cookies: Almond Chocolate Cookies
Trainer enjoying his cookies!
INGREDIENTS:
Preheat oven to 350.  Line baking sheet with parchment paper
combine organic palm sugar and coconut oil, add almond extract and eggs
in a separate bowl combine the dry ingredients and combine till dough forms, add in chocolate chips
with a small scoop place on baking sheet, bake for 8 minutes, leave on sheet to cool.