A great game day snack that you can actually sneak greens into that is also crunchy and cheesy.
Chorizo Stuffed Mini Peppers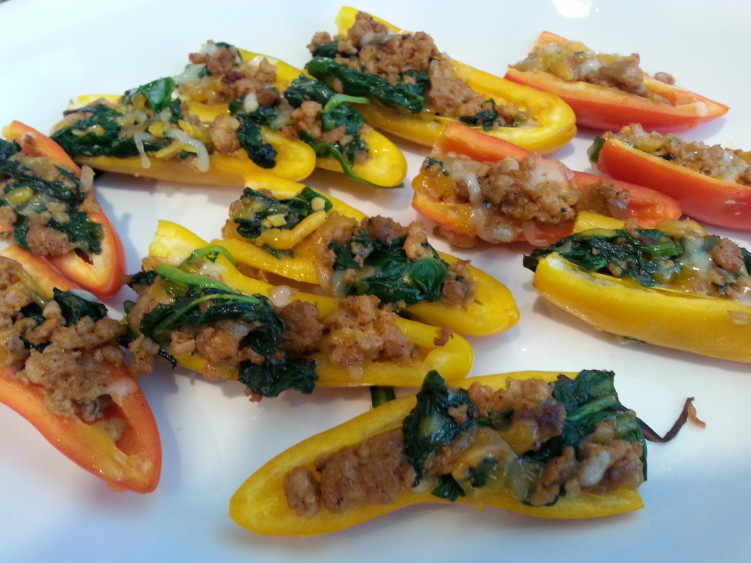 Ingredients
1- chorizo sausage – casing removed (you could use a spicy chicken sausage if you don't want chorizo)
1 package of mini peppers – seeded and cut in half
1/2 cup shredded cheddar cheese
1/2 cup shredded mozzarella cheese
1 medium shallot – finely chopped
1 1/2 cups mixed greens (or just spinach if you prefer)
1 tablespoon olive oil
salt
Takes
Instructions
In a large frying pan heat the olive oil…add the chorizo meat, crumble the sausage while it is cooking and cook thoroughly. Remove from pan and set aside to drain.
Into the same pan that the chorizo was cooked in saute the chopped shallot, add salt, for about 3 minutes. Add the greens to pan and wilt down. Remove shallots and greens to drain.
Save