Just another yummy cookie recipe.
Chocolate Oatmeal Almond Cookies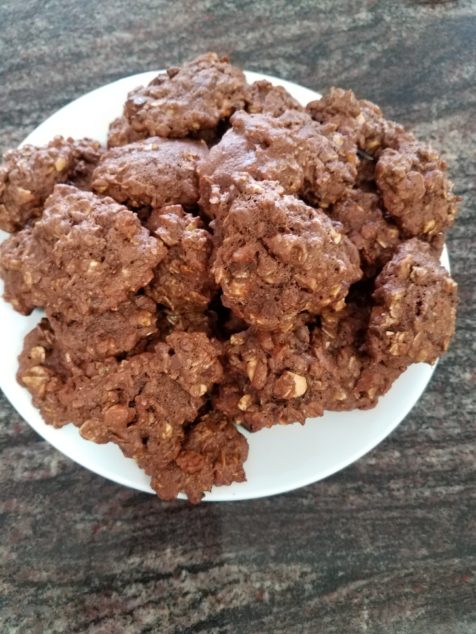 Ingredients:
1 stick soften unsalted butter
1 cup organic coconut palm sugar
2 teaspoons vanilla extract
2 eggs – room temp.
1 teaspoon Xanthan gum
1 teaspoon baking powder
1 teaspoon kosher salt
3 tablespoon unsweetened cocoa
1 cup almonds – chopped
Preheat oven to 350 degrees
Mix together the soften butter and coconut palm sugar until well combined, add extract and the 2 eggs and continue to combine.
In a separate bowl combine the rolled oats, flour, xanthan gum, baking powder, salt and cocoa and whisk together. Add the dry ingredients into the wet and combine together. Add in chopped almonds.
Scoop teaspoon size cookie balls on the a baking sheet and bake for 9 to 10 minutes. Let cool on baking sheet for about 10 minutes, then transfer to wire rack and continue to cool.